The people who serve on the Board of Directors and Board Oversight Committee of Core Credit Union are unpaid volunteers, that are elected by their fellow Members at the Credit Unions Annual General Meeting.
Unlike other kinds of financial institutions, Core Credit Union is Member owned. Every Member of Core Credit Union gets to vote on who will represent them on the Board of Directors (Board) and every Member of the Credit Union has one vote. Serving as a Board Member is a valuable and fulfilling experience, furthering the longstanding Credit Union philosophy of people helping people. The Board meets monthly and guides the Credit Union through strategic planning and setting of policy.
The current Board of Directors of Core Credit Union are:
---
Elizabeth Harpur – Chairperson
Liz Harpur is Chair of Core Credit Union Board of Directors and previously held positions of Vice-Chair and Secretary.  She has 11 years of extensive experience in many aspects of the Credit Union both as an ex-staff member and board director with membership of many of the board's committees including Credit, Strategy, Remuneration and Complaints Committees.  Liz holds a diploma and certificate in Credit Union Governance and has qualifications in Ethics, GDPR, Anti-Money Laundering and Leadership.
---
Elaine Hughes – Vice-Chairperson
Elaine Hughes MSc & MA,has been a member of her local Credit Union for over 20 years.  Over the last three years Elaine has brought her extensive experience of successful project management across a wide spectrum of disciplines to the board room and committees of Core Credit Union. Elaine enjoys participating in local initiatives supported by Core and is an active member of the community, particularly family events, which appeal to her to her two young sons.
---
John O'Reilly – Secretary
John brings a wealth of experience in the Credit Union movement to the Board.  He has previously volunteered at Army Naval Service Air Corps Credit Union (ANSAC); holding positions of Membership Officer, Insurance Officer, Chair of Internal Audit, Chair of Risk and Compliance Committees, Chairperson of the Board.  He has a degree in Credit Union Business from University College Cork.  John is currently employed as a painter/decorator.
---
Siobhan Hackett 
Siobhán has been a member of her Core Credit Union since 2008 and sat on the Oversight Committee in 2014. Siobhán joined the Board of Core Credit Union in July 2017.  Since that time, she has served terms of Assistant Secretary, Honorary Secretary, Secretary and Chairperson of the Nominations Committee.  She has a degree in Psychology and works as a Health Care Assistant in her own homecare provider that she set up 7 years ago.  She is passionate about serving her local community and is dedicated to supporting the growth of Core Credit Union.
---
Alan Guerins
Alan Guerins is from Cabinteely and was elected to the Core Credit Union board in Dec 2017. He and all his family are long time members of the Credit Union.  Alan has extensive experience in the advertising industry where he has held various senior positions and currently is the owner of a Digital Display company dealing with Financial institutions and Government agencies.  Alan has a strong business and social acumen and is involved in the strategic vision for Core Credit Union as well as being a member of the Investment, Property and Nominations committees.  Alan also has a busy role in his local community and to keep his sanity is an active squash player.
---
Tony Kirwan 
Following a 20 year career as an internationally-oriented corporate lawyer with a mid-sized Dublin Law Firm, Tony Kirwan has been Executive Director of The Law Firm Network since 1994.  He has an extensive, ever increasing informal network of international contacts in most areas of professional service, especially Law and also in a multitude of other areas, business and charitable.  Originally from Dalkey, Tony was voted onto the board of Core Credit Union 2 years ago.  Tony has enjoyed his time with Core and is very much looking forward to continue using his skills to the benefit of the community.
---
Martina Cox 
Martina Cox was looking for a way to use her free time in a productive way.  Having worked in the funds industry in both finance and project management for over 12 years she felt the Credit Union would be a great way to both learn more, give back to the community and share her experience and knowledge.  Martina lives in Glenageary with her two young sons and husband .
---
Mary O'Riordan 
Mary enjoyed her time working in the restaurant business but took time out to retrain as an Accountant.  She began working as an accounts payable clerk for a local business in 2010 and since that period she has advanced to Management Accountant.  Mary has been a long-time Credit Union member, she has a keen eye for detail and will be a great addition to the team of volunteers on the board at Core Credit Union.
---
Deirdre Keane
The Keane family are all Credit Union members and they, like Deirdre, value its community ethos of availability to all members of society. Deirdre feels a responsibility to support the growth of Core Credit Union and for the financial well-being of its members. Deirdre runs her own leadership development business, has a degree in Business and Languages, with further qualifications in coaching, mentoring and managing business networks.
---

Wendy Crimmins
Wendy has been a member of the Credit Union her entire life, following in the footsteps pf all her family! Wendy joined the Board of Core Credit Union in June 2019. An avid believer in the Credit Union movement, ans all that it offers to its local community. She is interested in supporting the development of Core Credit Union. She hopes her passion for improving process and making things easy will support this.
---

David Lyons
David Lyons is a chartered surveyor with extensive experience of Real Estate over the last 40 years in both Ireland and the UK. He has held many senior board positions in both consultancy and property companies. Most recently he was CEO of a large UK property investment and development company. David is looking forward to using his experience to help Core Credit Union move forward into the future.
The current Board Oversight Committee are:
---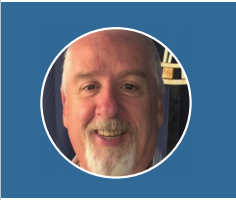 Eamon Delaney
Eamon has been associated with Credit Unions going back to a stint as Volunteer Teller in his native West Cabra Credit Union is 1974. A former Garda with extensive security industry experience he has in recent times turning his hand to software development. Downtime is spent touring in the family motor home and wood turning.
---
Mary Burnham 
Mary Burnham has been a director with Core Credit Union for four years and previous to that was on the board at Glasthule / Dún Laoghaire Credit Union.  In that time she has seen incredible changes and faced many challenges particularly with the increasing regulatory requirements.  Mary is currently on the Nominating Committee and also the Property Committee.  It is mostly through juggling parenting with work commitments herself that Mary has a great empathy with parents who often struggle to make ends meet and she is determined to ensure that credit at a reasonable rate is available for everyone in the community.
---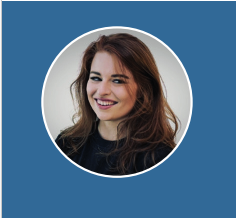 Lia Downer
Lia and her family are long standing members of the Credit Union. She joined the Board Oversight Committee in summer 2019. A project management professional with a degree in Business and Law, Lia has worked in a variety of industries including media, publishing and software. Having recently returned home to Shankill after living in Canada, Lia wanted to use her skills to contribute to the community in a meaningful way. She is a strong believer int he importance of offering financial services to everyone in the community and Core Credit Union's continued growth to best serve its Members.