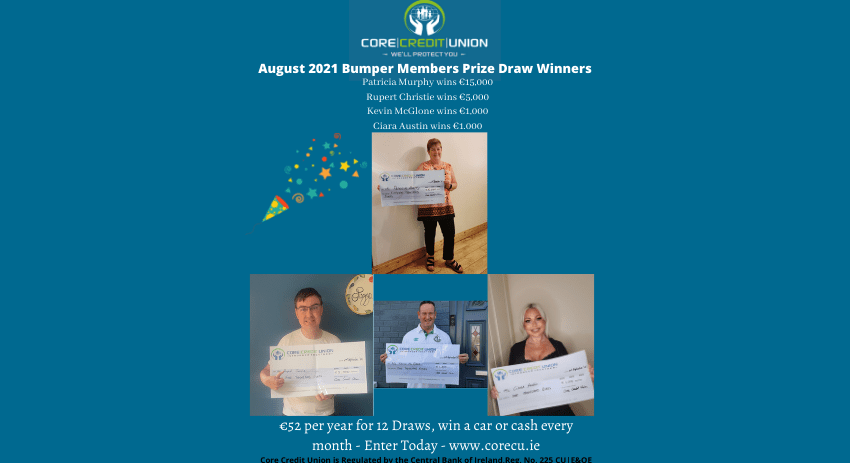 UPDATE:  The prize winners are as follows:
1st Prize – €15k or Opel Corsa – Ms Patricia Murphy, Ballybrack
2nd Prize – €5k – Mr Rupert Christie
3rd Prize – €1k – Mr Kevin McGlone
4th Prize – €1k – Ms Ciara Austin
Congratulations to you all!!!
31st August 2021 is the last date for entry to our August Bumper Members Prize Draw which will be done on Thursday 2nd September 2021.  We have 4 prizes up for grabs!!
1st Prize – €15,000 or Brand new Opel Corsa
2nd Prize – €5,000
3rd Prize – €1,000
4th Prize – €1,000
It costs just €52 per year for 12 draws