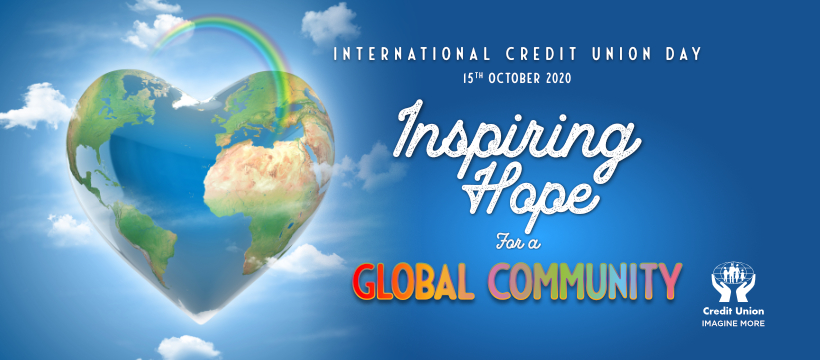 Inspiring Hope for a Global Community
Thursday 15th October 2020 is International Credit Union Day ®. This year's theme is 'Inspiring Hope For a Global Community' and it reflects how Credit Unions around the globe have continued to provide a high level of service to their Members and demonstrated a generosity to their local communities during the COVID-19 crisis.
ICU Day 2020 ® is a celebration of the impact Credit Unions have made and continue to make for their Members. It is also a chance to be thankful for the lives and communities that have been improved by our movement. Credit Unions in Ireland have been a cornerstone of their local communities and are more important and relevant than ever.
For more than six decades, Credit Unions have adapted and changed in line with the needs of their communities, but they have always stayed true to their not-for-profit, people-first ethos. Despite challenges and uncertainties especially during the last few months, they continue to provide ethical and affordable loans, as well as much-needed financial education and guidance for the people in their communities.
All Credit Unions across the globe share a common goal; to offer access to affordable financial services to their Members in order to assist them achieve their life goals. Credit Unions strive to provide their Members with the tools and opportunities to be financially self-sufficient. This is the Credit Union difference that makes a real impact in our community and in the world. It is a difference lacking from other financial institutions, and that helps to make dreams, goals and hopes become a reality for many.
Core Credit Union is proud to be a part of this movement and has been honoured to serve the people of the Dun Laoghaire area for over 55 years.