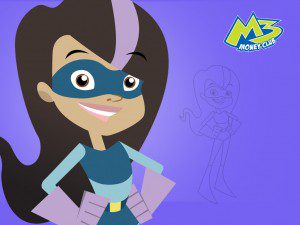 VIOLET                 
The M3 Money Club is an initiative aimed at teaching smart saving and spending habits to our local primary school kids.
The aim of the M3 Money Club is to help you to encourage your child to learn about money, to start saving early and continue this trend throughout their lives. When your child joins M3 Money Club, they also become a member of Core Credit Union, which means they get to play a part in their local community from an early age.
We currently have the M3 Money Club up and running in St. Anne's N.S. Shankill,St. John's N.S. Ballybrack and St. Kevins N.S Saynoggin and we aim to expand to many more primary school in the area soon.
For more information, visit our M3 Website on www.missionm3.com/corecu.