Core Credit Union are giving away free ice cream cones next Thursday 20th Oct 2016 to celebrate International Credit Union Day.
Teddy's Ice Cream vans will visit our seven offices for one hour each and give away free 99's to Members in the offices.
The schedule for the day is as follows – we hope to see you there!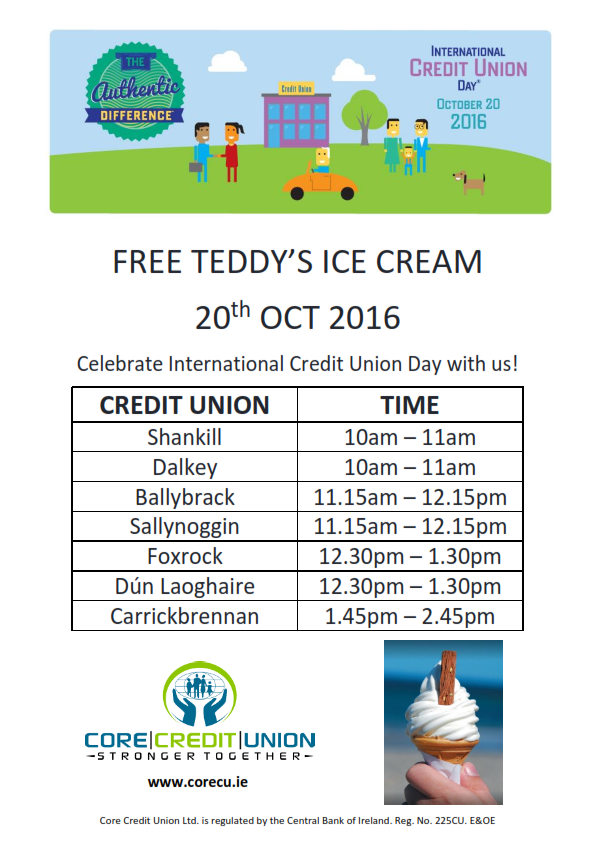 International Credit Union Day is about bringing people together to celebrate the cooperative history and achievements of Credit Unions around the world.