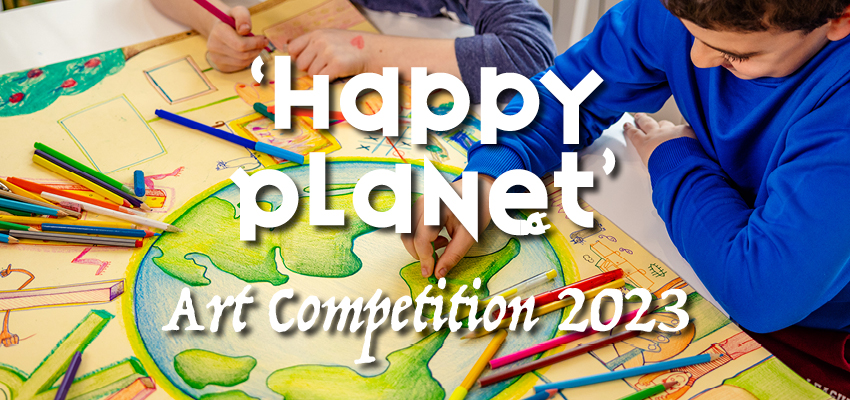 UPDATE: Wow, we were blown away with the talent of the submissions for the Art Competition this year – it was so hard for us to judge and we want to thank every child for participating in this, there was a huge response.
Thank you to our official winners – in order as below:
1st Prize in 'age 8 and under category' – Eabba Catharoo aged 6, from Hollypark Girls School
St Patrick's GNS
2nd Prize in "age 8 and under category' – Ciara Flanagan aged 7, from Hollypark Girls School
St Patrick's GNS
1st Price in 'age 9-14 category' – Eadhard Blaney aged 10, The Harold, Glasthule
2nd Prize in 'age 9-14 category' – Caitlin Summer Collins aged 12, Hollypark Girls School
St Patrick's GNS
Thank you again to all the children and look out for some lovely artwork coming up in our 2024 Core Credit Union Calendar
CORE CREDIT UNION ART COMPETITION 2023
Core Credit Union is delighted to announce that entries are now open for the 2023 Core Credit Union Art Competition.
We are once again asking entrants to tap into their imagination and express themselves based on this year's theme 'Happy Planet'.
To quote Albert Einstein;
"Imagination is more important than knowledge. Knowledge is limited.
Imagination encircles the world."
Imagination is a powerful tool which helps people escape from reality but imagination can also be the start of a brilliant idea which could change the world for the better.
This year's competition encourages participants to use their imagination to explore what they feel would make a 'Happy Planet'. This can be expressed in whatever creative way the artist wishes and can focus on whatever aspect they imagine would make a 'Happy Planet' today and in the future.We hope to encourage people to explore their thoughts, hopes and dreams and portray them on paper or canvas.
Promoting and encouraging involvement in the arts across communities is an important message we want to spread.
The competition is free to enter and it is open to children aged eight years and under, right through to 18 years. There is also an additional needs category.
The closing date is Friday 13th October 2023.
Please note we cannot accept entries after this date.
Download the entry form below and attach it to the back of the artwork.
Please take special note of the entry size and entries received outside this parameters will, unfortunately, be excluded.