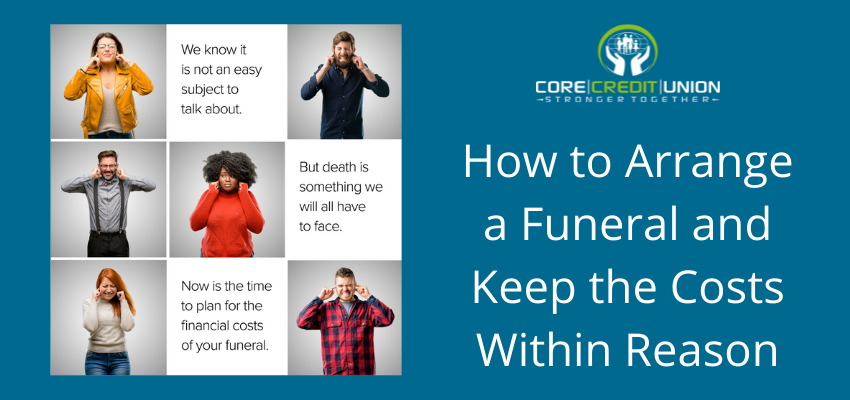 Funerals, one of the only things in life that's a given. Yet here in Ireland, it is something many prefer to put off talking about.
Core Credit Union, however, is only too happy to discuss some of the different benefits they have available for members to help ease the financial burden.
Did you know the average funeral cost here in Ireland can range anywhere from €2,950 to €7,500?? There are so many things to consider from burial plots & gravestones to cremation costs, to embalming & death certs and even transport costs.
Having the finances prepared in advance will go a long way towards ensuring your loved ones have one less thing to worry about at such a difficult time.
For more details on what Core Credit Union have available, click the link below or chat to any of our friendly staff on 01 2725600 or pop into one of our branches.