Christopher McCann is the winner of the June Core Credit Union Car Draw!
Christopher wins a brand new 162 VW Polo 1.0L Trendline 5 door from Frank Keane Motors in Deansgrange.
The draw was run today in our Carrickbrennan office with the help of Mary Wright.
Pictured below is Mary Wright, with Barbara and Carmel from Core Credit Union.
Thank you for your help Mary and congratulations Christopher!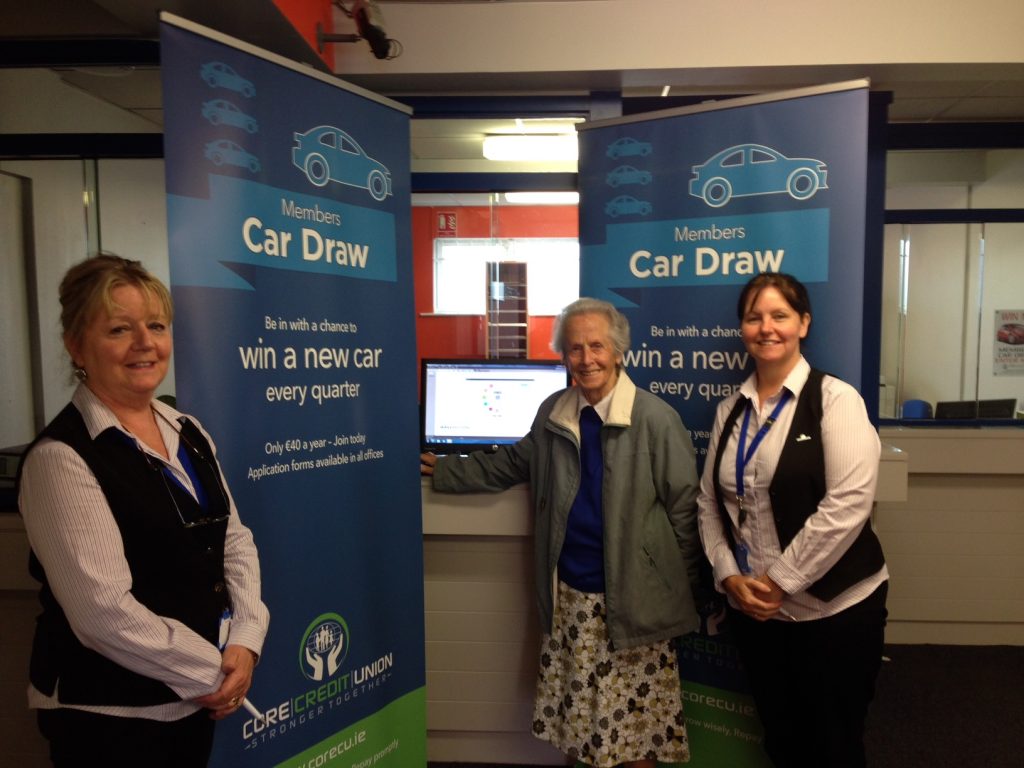 The next Car Draw will be held in October 2016. Only €40 a year for 4 draws – for more information go to www.corecu.ie/cardraw or ask in any of our 7 offices – enter today!